A page dedicated to the hugest games I've played... Not in terms of how long does it take to clear the game... I mean... I've never played a game that has over 1 billion light years of content yet you can beat in 3 seconds but... It doesn't need to be long to show it has allot to offer.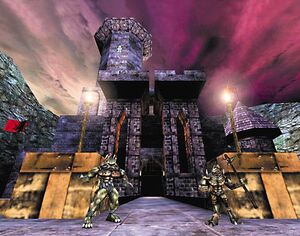 By: 
Epic Games
Year: 1998
Genre: FPS
Length:
Players: [1]
Xenoblade Chronicles
Edit
By: 
Nintendo
Year: 2011
Genre: RPG
Length:
Players: [2]
Ad blocker interference detected!
Wikia is a free-to-use site that makes money from advertising. We have a modified experience for viewers using ad blockers

Wikia is not accessible if you've made further modifications. Remove the custom ad blocker rule(s) and the page will load as expected.