Hello and welcome to the Manual.
In this manual i will pretty much show you how reviews work.
This would be a regular review:
Name of Thing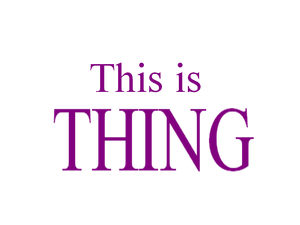 Status of Thing:
Bleh.
Status of Thing again: Blah?
Another 'Status of Thing: Bluh...
More stuff about Thing: BLOOOOOOO!
This is my thoughts on Thing. Thing has emotionally grasped me, cooked me food, came up with a idea for world peace and made sweet love to me for 32 hours! Thing has rob my house, put my most praised possessions in a big fire that was made by burning my entire family and friends and is now outlawing me in the country i live.
Conclusion is, Thing is insanely bipolar.
Shinaz Stars
These would be the regular stars given at the end of a thing depending if it was good or bad:
It's Great!
Could Be Better.
Too Many Flaws...
Pretty Bad!
Simply Horrible.
The Worst?!
And if the thing was REALLY REALLY great. It gets my seal of approval like this:
Name of Thing

Ad blocker interference detected!
Wikia is a free-to-use site that makes money from advertising. We have a modified experience for viewers using ad blockers

Wikia is not accessible if you've made further modifications. Remove the custom ad blocker rule(s) and the page will load as expected.